The Local Area of Kyrenia
The Kyrenia Region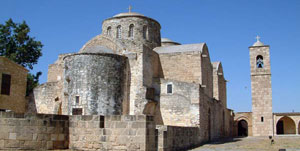 Northern Cyprus is one of the last unspoiled jewels in the Mediterranean and is worth visiting at any time of year. During July and August it can be very hot, spring erupts in a blaze of flowers in mid-February, and it is still possible to sunbathe and swim in the sea up to the end of November. There is plenty of flora and fauna to see, walkers will enjoy the many walks available and the villa is perfectly situated for these activities.
For history lovers, there are many historical sites to explore and there is plenty to see from magical castles and Roman mosaics, to monasteries and churches. There are plenty of beaches ranging from those with a variety of water sports available to the wild and deserted. The waters are clean & crystal clear.
Karmi/Karaman Village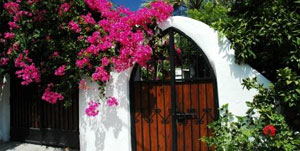 Karmi, or as it is now called, Karaman, is without doubt the most beautiful and well-kept village in the whole of Cyprus—it is thought perhaps even the whole of the Mediterranean. A beautiful old church, well kept old villas, masses of bougainvillea and other flowers, little cobbled streets meander around, running mountain streams, and wild-life are the only sounds you are likely to hear.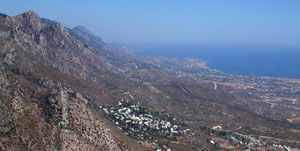 Karmi is on the Besparmak Mountains (Five Finger Mountains) and has one of the best views on the planet! The area is not as humid as the other parts of the island as there is usually a gentle breeze coming down from the mountains.
Village amenities include a shop, two restaurants, two pubs and a bar & coffee shop. Five minutes down the hill supermarkets, shops, beaches & restaurants can be found. The lovely old Kyrenia harbour is one of the most beautiful in the Mediterranean which is just a 10 minute drive away. The local people are friendly, polite and hospitable, the cuisine is reasonable priced and superb. Karmi village is inhabited by mostly British or foreign people who have been living in the village for a long time. They have their own bars & restaurants.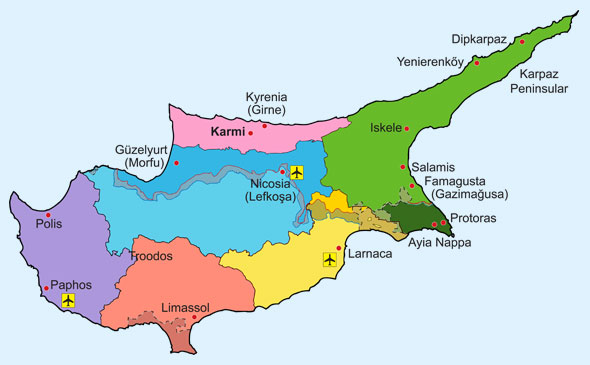 Activities near Karmi
Watersports, ski jets, paragliding, snorkelling, diving
Waterpark
Horse Riding
Golf within 20 minutes drive (www.korineumgolf.com)
Fishing
Great for:
Walking holidays
Rural / countryside retreats
Beach or poolside relaxation
A winter sun break
Cycling holidays
---
---